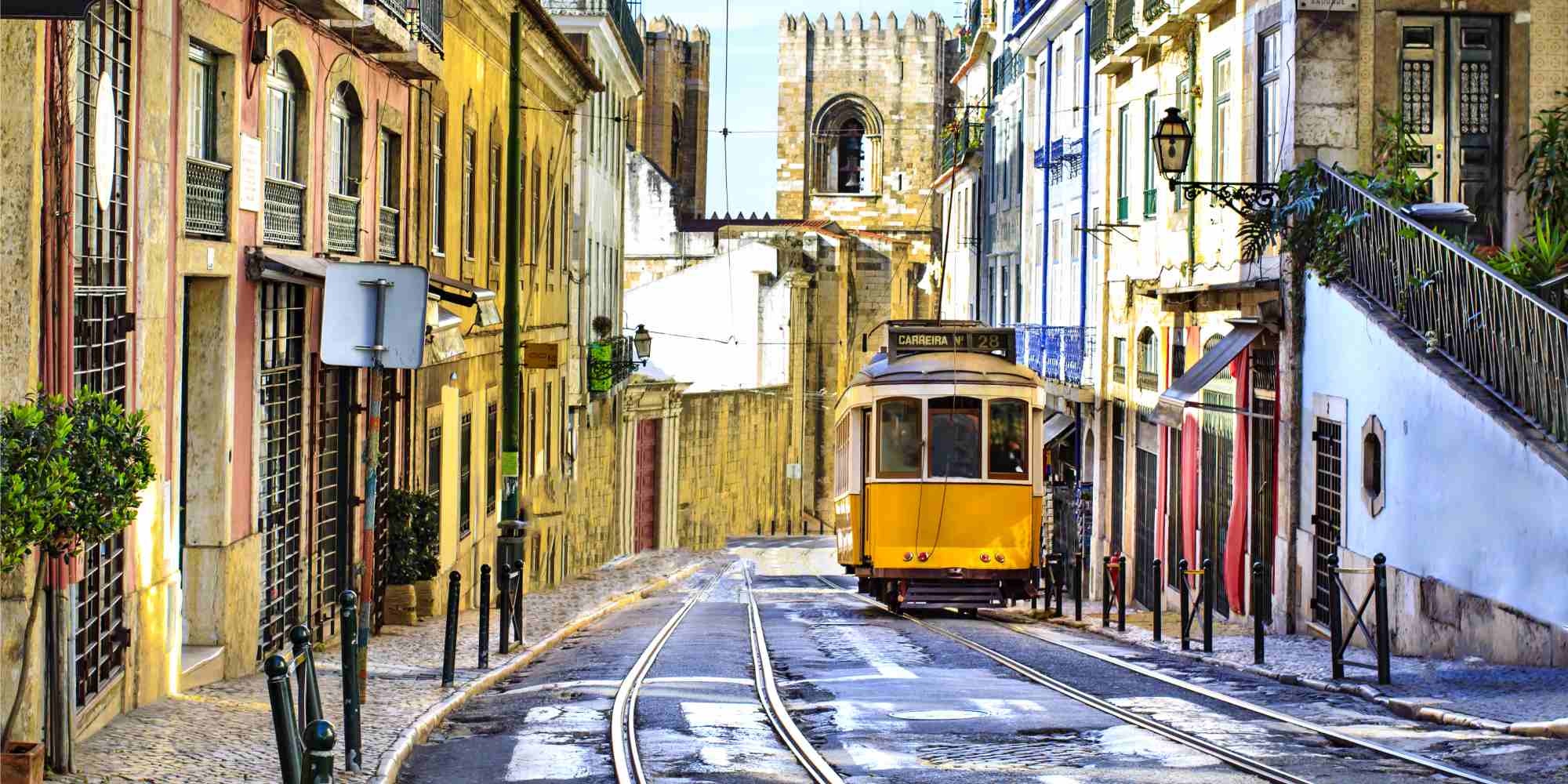 What to see in Lisbon
Lisbon is one of the few cities in the world, offering a unique natural setting. The presence of the Tagus River accompanies us throughout the visit, the discovery of the riverfront and its port area, and streets full of history of its people and most significant events that shaped the "face" of this city. Under a sky almost always blue, the luz de Lisboa will coloring roofs, streets, houses, windows and green places in a variety of shades and colors which have been chosen as reasons for filming and photo shoots.
Being a city built on hills, the various viewpoints, installed at the highest points, can enjoy up breathtaking views. Especially the St. George's Castle, where we reach the ferries on their journey to the south bank, the bridge April 25, the Rossio, the convent of Carmo, Bairro Alto, the Eduardo VII Park and other parts of the city. Alongside the ancient city with a very rich heritage, Lisbon is also a modern city that has been renovated in new cultural and leisure proposals.

Historic centre
Just a few metres from the hotel, you will find the historic centre of Lisbon, also located next to the Tagus River. One of the best ways to discover the historic centre is to stroll through its streets with architectural designs from the time of Kings and Marquises. In the historic centre itself you will find famous streets and squares such as Rossio Square, the church of Santo Domingo, the viewpoint of the Arco de Rua Augusta or the emblematic Comercio Square.

Trade Square
The Praça do Comércio is made up of a group of buildings. Historically this was the place where merchant ships arrived, and the square was the gateway to Lisbon. Lisbon's imposing Praça do Comércio is one of the city's focal points and is the heart and soul of the city and a must-see during a trip to Lisbon.

Santa Justa Elevator
Going up the Santa Justa elevator is an experience not to be missed. At 45 metres high, the elevator connects Baixa with the Chiado district. Since its creation, it has been one of the most visited viewpoints as it offers magnificent views. The price of the elevator is €5.30 return with access to the viewpoint.